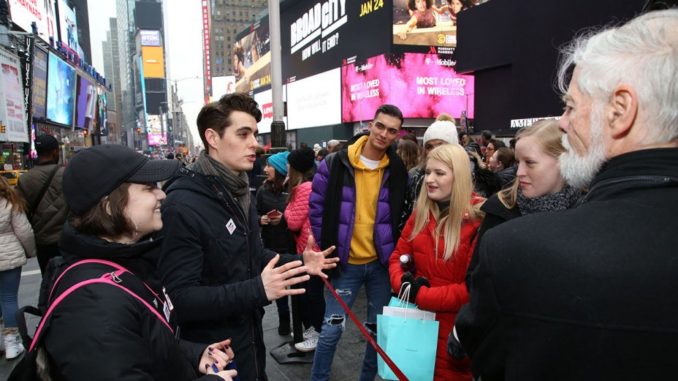 Reprinted from The Hollywood Reporter by Jonathan Handel on January 9, 2019.
The New York branch of the musicians' union threw its support behind a strike called Monday by Actors Equity, announcing Wednesday that it supported the performers' union action against the lab process used to develop new Broadway shows, particularly musicals.
Whether the strike will materially affect upcoming shows is as yet unclear, and may depend on its duration. The musicians, Local 802 of the American Federation of Musicians, gave no indication that they would join the strike, and probably couldn't do so even if they wished to until their current Broadway contract expires on March 3.
"The Local 802 Musicians' Union supports Actors' Equity in its effort to secure just compensation for its members," said the musicians' statement. "Broadway is booming. Grosses and attendance are at all-time highs. This is made possible by the creative and performing artists who do the hard work of developing and performing in these productions."
The statement added, "The work done in developmental labs is essential to the success of any Broadway production. This has been recognized by several producers such as Disney, Lorne Michaels, and the producers of Hamilton, who have decided to share profits with actors who play a role in the development of productions. It is time the Broadway League get in line with these producers and do the right thing." …