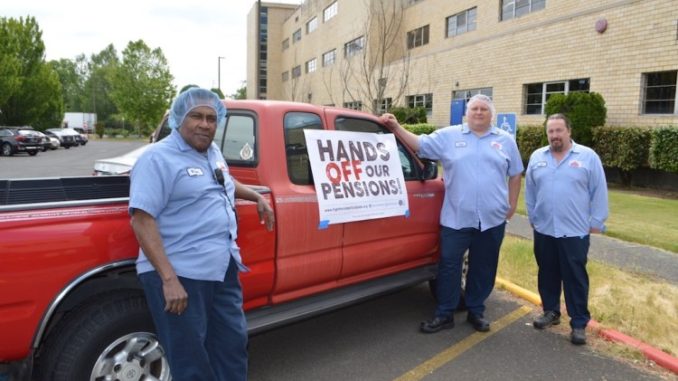 Reprinted from nwLabor Press by Don McIntos on May 23, 2018.
As of Wednesday, Mondelēz is unilaterally implementing parts of its final union contract offer at Nabisco bakeries around the United States. The move comes after a two-year standoff during which no negotiations have taken place — and three days after the expiration of a company ultimatum. Mondelēz asked its roughly 2,000 union workers to agree to let it worsen their health benefits and withdraw from the union-sponsored pension plan in exchange for a one-time $15,000 contract ratification bonus, pay raises, and a new 401(k); the company said the bonus offer would be valid through May 20 only. Bakery, Confectionery, Tobacco and Grain Millers (BCTGM) rejected the company's request that union members vote on that offer.
Then the company notified BCTGM May 22 that it intended to implement two aspects of its offer — wage and retirement — and laid out the details in a May 23 letter to workers.
"It's another cutesy move by the company," said Ron Baker, BCTGM International Strategic Campaign Coordinator. "We're certainly not done with them." …