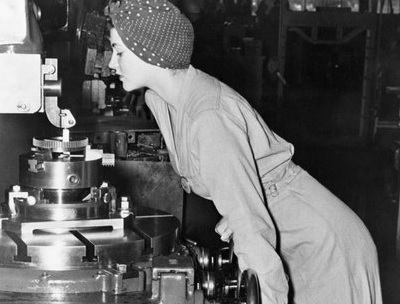 Reprinted from The New York Times by Margalit Fox on January 22, 2017.
Unsung for seven decades, the real Rosie the Riveter was a California waitress named Naomi Parker Fraley.
Over the years, a welter of American women have been identified as the model for Rosie, the war worker of 1940s popular culture who became a feminist touchstone in the late 20th century.
Fraley, who died on Saturday, at 96, in Longview, Washington, staked the most legitimate claim of all. But because her claim was eclipsed by another woman's, she went unrecognized for more than 70 years.
"I didn't want fame or fortune," Fraley told People magazine in 2016, when her connection to Rosie first became public. "But I did want my own identity." …