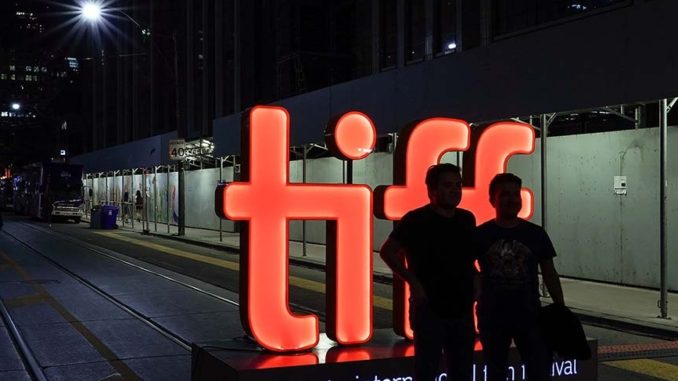 Reprinted from The Los Angeles Times by Glenn Whipp on September 15, 2019.
The buzz from the fall film festivals — Venice, Telluride and the just-wrapped Toronto — sometimes ends the Oscar best picture race even before the for-your-consideration billboards go up along Sunset Boulevard.
When the audience clapped in unison along with the spiritual "Roll, Jordan, Roll" during the closing credits for 12 Years a Slave at Toronto six years ago, its Oscar glory seemed a fait accompli. Spotlight, the 2015 best picture winner, won raves at the three festivals, and the moment the real-life reporters who investigated the Catholic church pedophilia scandal took the stage at Toronto to a thunderous ovation, there was a sense that this was a movie that could go all the way.
That kind of front-runner has yet to emerge this year, probably to the relief of every studio with designs on winning best picture. Shortly after Lady Gaga arrived in a gondola for the Venice premiere of A Star Is Born last year, a handful of overeager pundits anointed Bradley Cooper's remake as the Movie That Would Win Everything. The film took just one Oscar, original song.
Toronto has three jury prizes, but its splashiest honor is the People's Choice Award, an honor that has catapulted several films — 12 Years a Slave, The King's Speech, Slumdog Millionaire and, last year, Green Book — to the Academy Award for best picture. Ten of the past 11 winners have been nominated for best picture.
This year could prove to be another exception as Taika Waititi's critically eviscerated Holocaust comedy Jojo Rabbit took the People's Choice prize. The controversial coming-of-age tale about a Hitler Youth boy who conjures an imaginary Adolf Hitler to help ease his loneliness is being marketed as an "anti-hate satire." Its victory in Toronto ensures that it will be at least in the Oscar conversation for best picture, though that discussion will assuredly be contentious. …