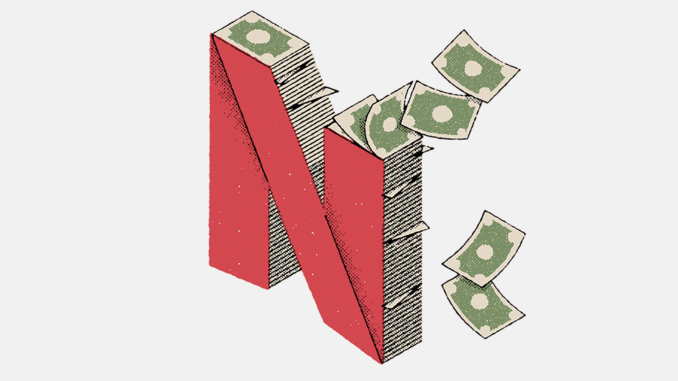 Reprinted from Deadline Hollywood by Jake Kanter on January 15, 2020.
Netflix has been accused of funneling as much as $430M of its international profits into tax havens, while at the same time receiving more than a $1M in tax relief in the UK.
A report by British think-tank Tax Watch said that, like other major tech companies including Google and Amazon, "there is little doubt that Netflix has structured itself to avoid paying tax."
In a report, Tax Watch estimated that between $327.8M and $430M of profit from outside the US was moved to low tax jurisdictions, such as the Netherlands, where Netflix operates a complex web of companies.
The think-tank examined Netflix's operations in the UK to highlight how the company could be structured to lower its tax bill. Netflix's British company Netflix Services UK provides services to Netherlands-based Netflix International, which collects revenue from UK subscribers. …