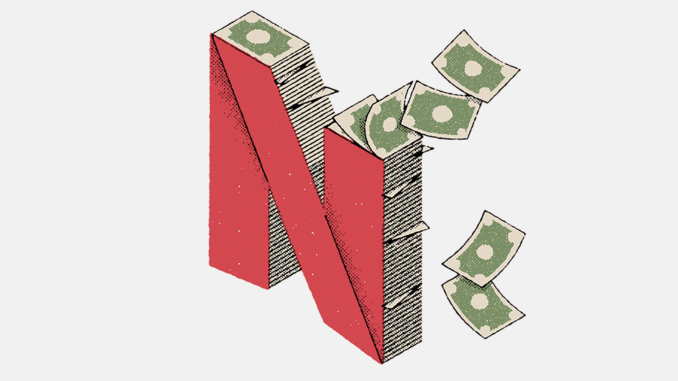 Reprinted from The San Francisco Chronicle by Wendy Lee on November 23, 2019.
As Hollywood's major unions gird for potentially contentious contract negotiations with the major studios, Netflix is moving to hash out its own labor deals that could give it a competitive advantage in the event of a strike.
This summer Netflix negotiated its first overall agreement with actors union SAG-AFTRA. Last month the International Alliance of Theatrical Stage Employees, the union that represents Hollywood's craftspeople and technical workers, revealed it will negotiate its own contract with Netflix. And labor experts expect other Hollywood unions will seek their separate agreements with the streaming giant.
"I believe that we are not alone in Netflix's outreach to secure a deal," David White, SAG-AFTRA's national executive director and chief negotiator, said in an interview. "I think it makes total sense for them to want independent deals and to not worry about the possibility of industry labor strife that their competitors will have to be concerned about in upcoming negotiations."
Netflix has the ability to go it alone in labor negotiations, because unlike Hollywood studios such as Disney — as well as tech rivals Apple and Amazon — it does not belong to the Alliance of Motion Picture and Television Producers, the collective bargaining group that represents studios in negotiations with unions for actors, writers and directors.
As a result, Netflix would not be subject to any contract dispute that erupts between the unions and the studios should they fail to reach agreement on new film and TV contracts – all of which expire next spring or early summer. Writers, actors and directors could continue to work on Netflix shows even if they staged a walkout with members of the producers alliance. …
Reprinted from The Los Angeles Times by Wendy Lee on November 20, 2019.
… Cathy Repola, national executive director of the Motion Picture Editors Guild IATSE Local 700, said in a recent podcast that she hopes her union is able to negotiate a new residual formula with Netflix "that will set the tone for the next negotiations with the AMPTP."
"I think it's imperative that we achieve something along those lines," Repola said last month in the podcast "Post, Coast to Coast."