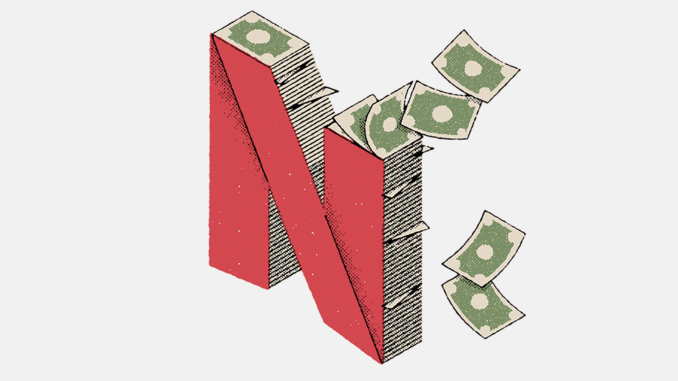 Reprinted from Deadline Hollywood by Dade Hayes on October 21, 2019.
Netflix said Monday it is returning to the bond market, planning a $2 billion offering that will continue the streaming giant's oft-scrutinized strategy of relying on debt as it grows.
The offering will have an interest rate to be determined. The 22-year-old company currently has a set of notes at a rate of 5.875% and most recently offered bonds in April. Netflix's long-term debt is now more than $14 billion. While that figure concerns some skeptics of the company's potential, it is also several times less the debt loads of many traditional media companies, which have taken on debt to grow through M&A, a path Netflix has not taken.
In its announcement, Netflix said the proceeds from the bond offering will be used for "general corporate purposes, which may include content acquisitions, production and development, capital expenditures, investments, working capital and potential acquisitions and strategic transactions."
Investors didn't register too much initial concern with the move. Netflix shares were trading Monday morning at about $274 a share, down a fraction. In 2019 to date, they have risen nearly 3%, lagging the 19% advance of the S&P 500. …