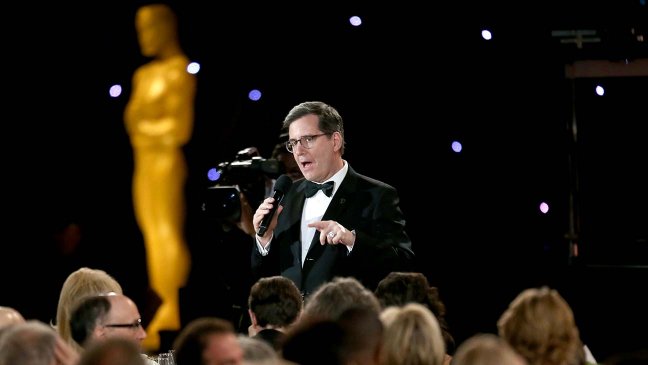 Reprinted from Deadline Hollywood by Pete Hammond on August 14, 2019.
"Will I be seeing you in Telluride?" I asked new Academy of Motion Picture Arts and Sciences president David Rubin as he celebrates his first full week on the job today, after presiding over the graduation of the third class of Academy Gold Star interns as his first official duty over the weekend. At Telluride, the Academy holds an annual reception for its members during the Labor Day weekend film festival in the Rocky Mountains.
"You will. I haven't been to the festival before. I am, I believe, a 25- or 30-year veteran of the Sundance Film Festival. I go every year. It has become my happy place where I see five films a day. I don't go to any parties. I don't make dinner plans. I do a deep dive into independent cinema. It is a great adventure every year but I'm very much looking forward to my first experience at Telluride," he replied, confirming what I had guessed: that this is an Academy president who is on the front lines of what movies are — or should be — all about.
Of course, you might expect that since he is a casting director by profession, the first from his only 6-year-old branch to serve as AMPAS president. Seeing movies isn't just a passion for Rubin, it is a requirement of his profession. His film credits include Trumbo, Gravity, The English Patient, Hairspray and many others. For his TV work, he has won Emmys for Game Change and Big Little Lies, and is nominated again this year for Sharp Objects.  …