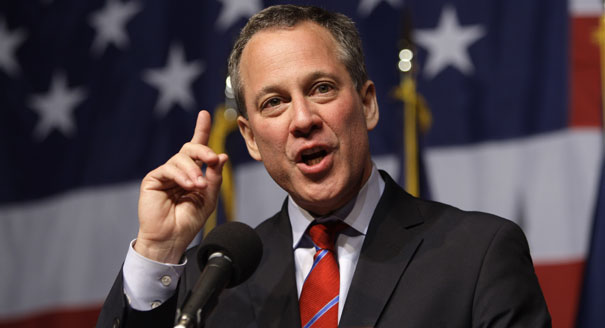 Reprinted from the RWDSU on December 20, 2016. It is unattributed.
New York Attorney General Eric Schneiderman, along with attorneys general from seven other states and the District of Columbia, announced that six major retailers have agreed to stop using on-call shift scheduling following an inquiry by the multi-state coalition of AGs. An estimated 50,000 workers nationwide will benefit from the agreements to end the burdensome scheduling practice, which requires employees to call their employer – typically an hour or two before a scheduled shift – to find out if they will be assigned to work that day. The agreements with these six companies are the latest in a series of groundbreaking national agreements secured by the New York Attorney General's office to end on-call scheduling at a number of major retailers.
The six companies – Aeropostale, Carter's, David's Tea, Disney, PacSun, and Zumiez – were among 15 large retailers who received a joint inquiry letter from the nine attorneys general in April of this year seeking information and documents related to their use of on-call shifts. These six companies reported that they were using on-call shifts, but after discussions with the AGs' offices, all agreed to stop doing so, and none are currently using on-call shifts.
In addition to ending the use of on-call shifts, four of the companies —  Carter's, Disney, David's Tea, and Zumiez – all committed to providing employees with their work schedules at least one week in advance of the start of the workweek.  Such advance notice allows employees to plan ahead to cover child care and other obligations. …