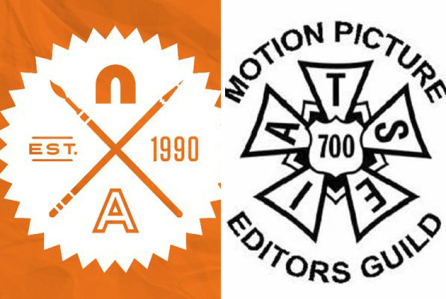 Reprinted from Deadline Hollywood by Dominic Patten on April 13, 2018.
In an increasingly rare occurrence in Hollywood nowadays, the successful effort by editorial employees of Nickelodeon Animation Studio to unionize has been welcomed by the SpongeBob SquarePants home's corporate bosses.
An independent arbitrator this morning signed off that a clear majority of the currently nearly three dozen  NAS staff members had inked union cards and sought IATSE and its Local 700, the Motion Picture Editors Guild representation. With that, Nickelodeon and parent company Viacom reiterated their decision not to challenge the move towards unionization. Of course, the timing of this deft workforce peace pipe comes as the already strongly unionized Nickelodeon sees Viacom in the midst of contentious potential merger talks with CBS – which is not exactly an occasion when one wants to see possible labor strife for the talks, or the stock.
Now covering picture editors, recording engineers and dialogue editors, animatic editors, and machine room employees, this new collective step joins the IATSE agreements that NAS already has in place with the Animation Guild among others. It also is another feather in the 81-year-old Editors Guild cap to bring Hollywood workers into the collective bargaining fold. …