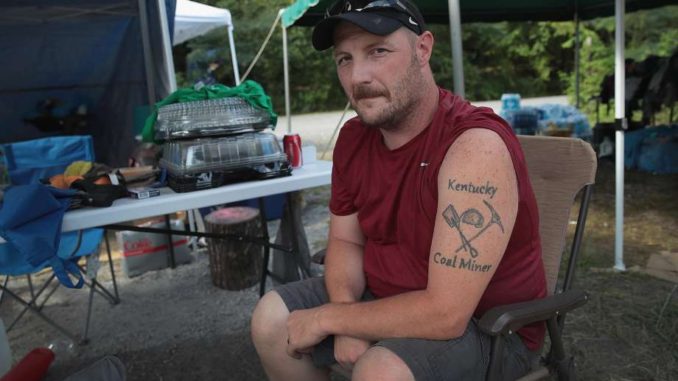 Reprinted from The San Francisco Chronicle by Campbell Robertson on August 19, 2019.
A little after 4 p.m. Friday, four hulking big-rig cabs, facing each other in pairs and taking up both lanes, brought the Kingdom Come Parkway to a standstill. On the highway between the trucks, eight out-of-work coal miners raised a banner: "No Pay We Stay."
That is the miners' plan in its entirety, and for close to three weeks, that is what they have done.
A protest that began with five men blocking a train full of coal has grown into a small 24-hour tent city along railroad tracks next to the highway. It has become a pilgrimage site for labor activists, a rallying point for the community — "a tailgate party on steroids," as one local official approvingly put it. And it is the first organized miners' protest that anyone can remember for decades in Harlan County, Kentucky, a place once virtually synonymous with bloody labor wars. …