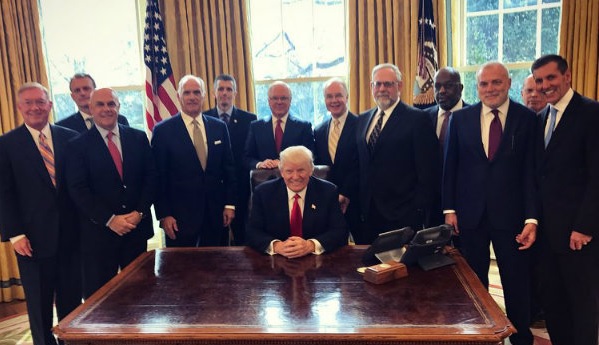 Reprinted from Women's Agenda by Tarla Lambert on July 6, 2017.
The gender pay gap in the White House has widened significantly in the first few months of Donald Trump's presidency.
According to a recent report by the American Enterprise Institute, the pay gap between male and female White House employees has more than tripled since the last year of Obama's administration. At that point, the statistics showed an 11 per cent margin. Under Trump, the gap has widened to 37 per cent ($US42,350).
Even more frustratingly, the White House GPG is now more than double the national one. With female staffers on average earning $US72,650 while their male counterparts rake in $US115,000.
Only 6 of the top 23, highest paid White House staff are women and a whopping three quarters of the top 101 highest paid positions are held by men. …