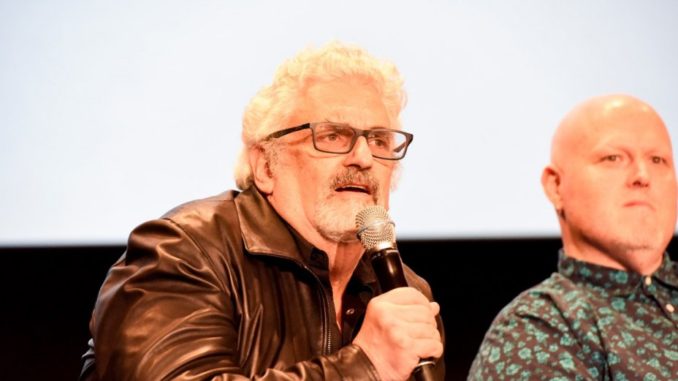 Reprinted from The Hollywood Reporter by Mike Barnes on March 18, 2019.
Norman Hollyn, ACE, the respected film editor and music editor who worked on such films as Sophie's Choice, Heathers and The Cotton Club, has died. He was 66.
Hollyn was lecturing students from Tokyo University of the Arts in Yokohama, Japan, when he died last weekend from a coronary embolism and subsequent cardiac arrest, Elizabeth Daley, dean of the USC School of Cinematic Arts, wrote on Facebook.
An acknowledged expert in his field, Hollyn was a full professor at SCA and the inaugural holder of its Michael Kahn Endowed Chair in Editing. "Norm was such an important member of our faculty for many years, and his loss is devastating," Daley wrote.
"There are truly not enough words to pay tribute to one of the most wonderful and talented humans we've had the honor to know," the American Cinema Editors wrote on Twitter. …
He was the author of The Film Editing Room Handbook, first published in 1986. Film editor Mark Goldblatt, ACE (The Terminator, Starship Troopers, True Lies), called it "an absolutely essential book for all assistant editors, indie filmmakers and those who aspire to break into the industry." …