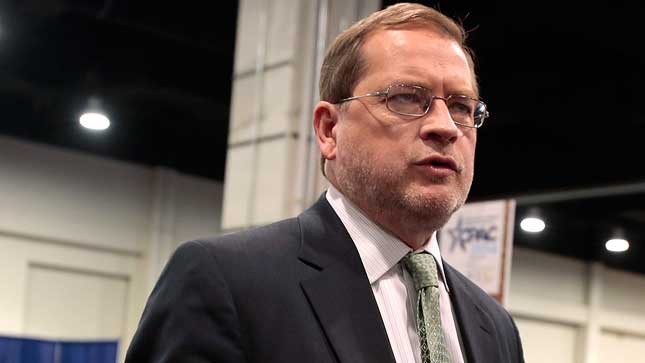 Reprinted from The Hill by Harper Neidig on October 15, 2016.
Conservative advocate Grover Norquist is dismissing theories that the Republican Party is heading for extinction because of Donald Trump's presidential campaign.
Responding to a column by CNN anchor Fareed Zakaria that argued Trump has doomed the GOP, Norquist wrote in a Saturday post on the site Ozy that that prediction has failed to materialize many times in the past.
"In 1964 after the Goldwater defeat; in 1974 after Watergate; in 1986, after Iran-Contra and the Democratic recapture of the Senate; in 1992, with the defeat of George H.W. Bush; and in 2008, after Obama, the same refrain was repeated with undisguised glee," Norquist wrote.
"Despite the best efforts of labor unions, trial lawyers and beneficiaries of government spending, the Republicans have not disintegrated, as predicted; and despite what sometimes appear to be the best efforts of Donald Trump, the Republicans will not disintegrate in or after 2016," he added. …