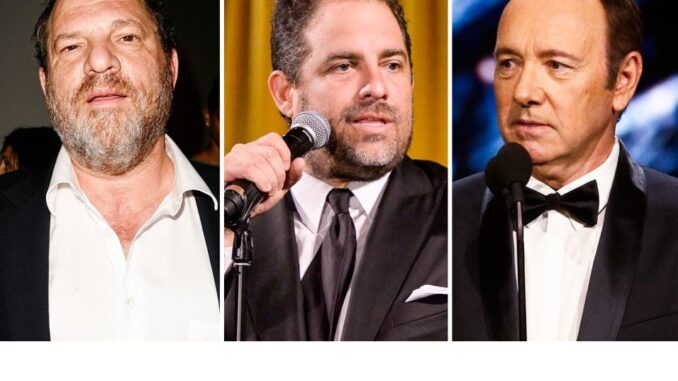 Reprinted from The Hollywood Reporter by its staff, including Lexy Perez, Katherine Schaffstall and Kirsten Chuba on November 30, 2017.
The Harvey Weinstein scandal, which was exposed by early October reports published in The New York Times and The New Yorker, opened the floodgates for women, and men, to come forward and share their stories of sexual misconduct, harassment and assault.
Despite their claims being leveled against some of the most powerful figures in Hollywood and media — from celebrated stars to high-ranking agents and executives — the alleged victims have collectively claimed to be empowered by the changing tide, spirit of the #MeToo movement and of once-dismissed voices now being heard.
The Hollywood Reporter takes a look at some of the most notable of the accused figures who have been hit with misconduct allegations in wake of the Weinstein allegations, and what the response has been to the claims. This is a developing list and was last updated on November 30. Head to THR.com for further breaking developments. …