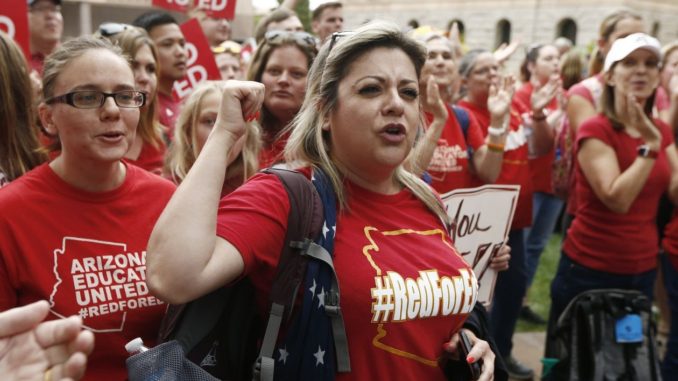 Reprinted from The Wall Street Journal by Michelle Hackman and Sharon Nunnon February 8, 2019.
More workers were involved in strikes and other labor disputes in 2018 than at any point in the past three decades, fueled by widespread teacher protests last spring, according to data released Friday by the Labor Department.
Almost 500,000 workers participated in work stoppages last year, driven primarily by protests in the education, health-care and social-assistance industries, the Labor Department said. Overall, there were more such disputes than in any year since 2007, and more people on strike or lockout than any year going back to 1987.
By far, the largest source of unrest came from public schools, where teachers took the unusual approach of leading statewide strikes to win pay raises and more public-education funding, which are both often controlled at the state level. The strikes spread to six red-leaning states, where education funding had fallen more markedly than in other places since the 2009 economic downturn. …