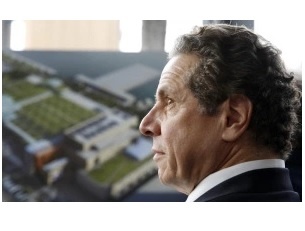 Reprinted from Deadline Hollywood by David Robb on December 19, 2019.
New York Governor Andrew Cuomo has signed a bill championed by the WGA East and the DGA that will support a study into the lack of opportunities for female and minority TV writers and directors in the state — after which $5 million from the Empire State Film Production Tax Credit can be allocated to incentivize the hiring of women and people of color to write and direct television in New York.
The Television Diversity Tax Credit Bill, which was passed with bipartisan support in the state's Senate and Assembly, provides that once the study is completed, qualifying projects would be eligible to receive up to 30% of the qualifying salaries and fees paid for hiring minority or female TV writers or directors who work or reside in New York. The credit is capped at $150,000 in salaries or fees per person and $50,000 for such fees or salaries for work done for a single episode of television.
In his approval memorandum, Cuomo noted: "The bill would create a tax credit for qualified production companies that employ women and minority writers and directors who work on television programs by a allowing a new refundable tax credit for television writers' and directors' fees and salary costs. The bill advances a laudable goal and builds on the success of New York's Film Tax Credit. …