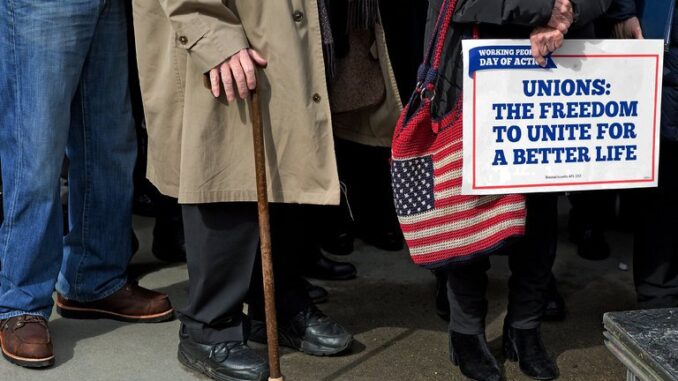 Reprinted from The New York Times by James Feigenbaum, Alexander Hertel-Fernandez andVanessa Williamson on March 8, 2018.
Next week's special congressional election in southwestern Pennsylvania will test whether, deep in Trump country, union support can help elect a Democrat running on a middle-class economic agenda. A victory would remind Democrats of the electoral power of organized labor. Even though it has relied on unions' electoral muscle for nearly a century, the party has often failed to shore up labor's diminishing strength. Our research demonstrates what an enormous electoral mistake that has been.
Political analysts have long argued that dwindling union power would be bad for Democrats. The conservative strategist Grover Norquist, for instance, has speculated that the decline of labor in recent years could mean that Republicans (and President Trump) may continue to win big despite Trump's unpopularity. But there were not reliable estimates of the size of that effect on elections.
We have quantified the electoral effects of one kind of anti-union law, commonly called "right to work" legislation. Those bills allow workers to opt out of paying fees to a union at their workplace — even if those workers benefit from union bargaining and protections. The results are ugly for Democrats and for the working class. …