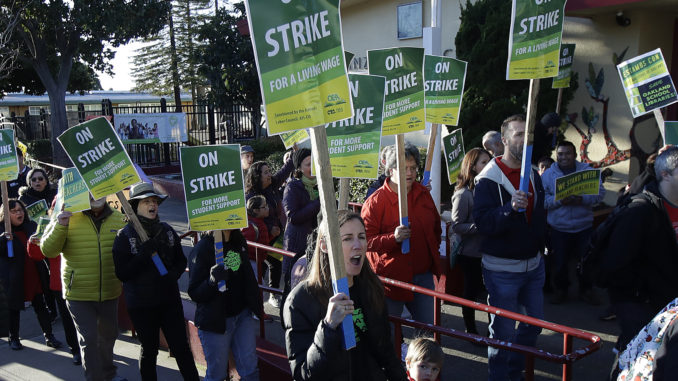 Reprinted from CBS News by CBS' staff and the AP on February 21, 2019.
Teachers in Oakland, California, went on strike Thursday, part of a national wave of discontent by educators over classroom conditions, pay and other issues. Recent walkouts have taken place in West Virginia, Los Angeles and Denver.
The city's 3,000 teachers want a 12 percent retroactive raise covering 2017 to 2020 to compensate for what they say are the among the lowest salaries for public school teachers in the expensive San Francisco Bay Area. They also want the district to hire more counselors to support students and more full-time nurses.
Kindergarten teacher Kaki Blackburn, 30, was among dozens picketing outside Manzanita Community School with signs saying "On strike For a Living Wage." Blackburn, who has 29 kids in her class, said her main concerns were class size and wages. …