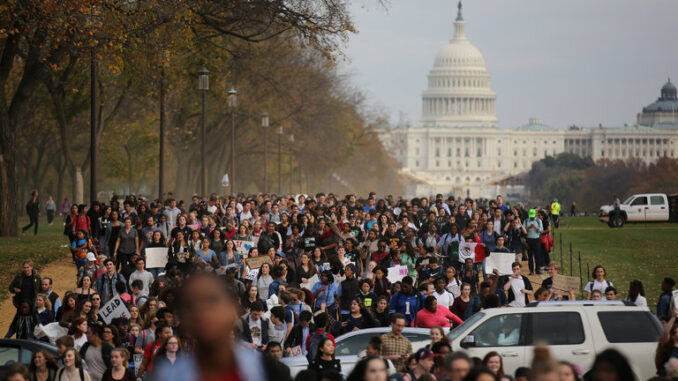 Reprinted from The New York Times by Michael Shear and Thomas Kaplan on November 19, 2016.
President Obama is rethinking his plans to withdraw from the political arena after he leaves office next year, hinting to friends and supporters that he wants to add his voice to the shellshocked Democratic activists and elected officials who are now angrily vowing to oppose Donald Trump's presidency.
White House aides say they expect the president to try to refrain from criticism during the transition because of his belief in the importance of a courteous and dignified transfer of power. But while the president holds out hope that he might influence Trump, he has made it clear that once out of office he will not remain silent if Trump goes too far in undoing his legacy.
"I'm going to be constrained in what I do with all of you until I am again a private citizen," Obama, who will be living a few miles from the White House next year, told a meeting this past week of Organizing for Action, the group that maintains his political movement. "But that's not so far off." …
The mood was intense, angry and unforgiving, according to people who attended the confidential organizing session, which included representatives from labor, environmental groups, immigration activists, gay rights and civil rights organizations. Jim Messina, who managed Obama's re-election campaign, offered brief remarks at the meeting, cautioning against any attempts to compromise and work with Trump.
"Push back at every level," Messina urged. No one in the room objected, one attendee said. …