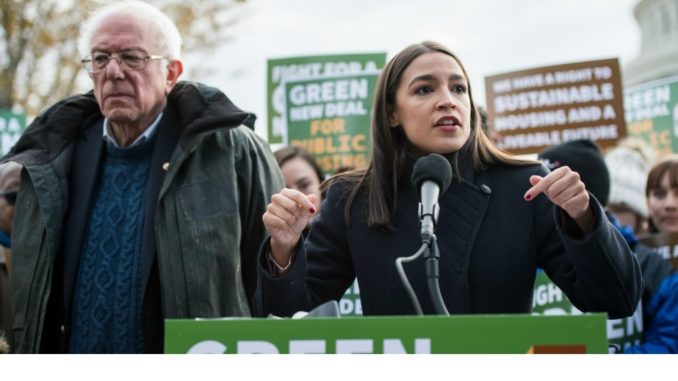 Reprinted from Common Dreams by Jake Johnson on November 23, 2019.
After learning that the solar energy company Bright Power fired a dozen construction workers who were inspired to unionize by the transformative vision of a Green New Deal, Representative Alexandria Ocasio-Cortez on Friday demanded that the corporation immediately rehire the terminated employees and formally recognize their union contract.
"Many have told me they think the pro-justice and worker provisions in the Green New Deal are 'unnecessary,'" Ocasio-Cortez, the lead sponsor of the Green New Deal resolution in the House, tweeted Friday. "Yet this example is why a just transition is vital. Without it, oil barons turn into energy barons, and  workers are hurt all the same. Bright Power must be held accountable."
As Motherboard reported Thursday, the New York City construction workers voted in April to form one of the first unions in the burgeoning solar energy industry.
"Workers decided to unionize following a couple work accidents and pressure from management to work outside in extreme weather conditions in the winter," according to Motherboard. "When workers announced their intention to unionize, Bright Power hired Littler Mendelson—the world's largest labor law firm representing management with ties to the Trump administration—to handle its union negotiations." …