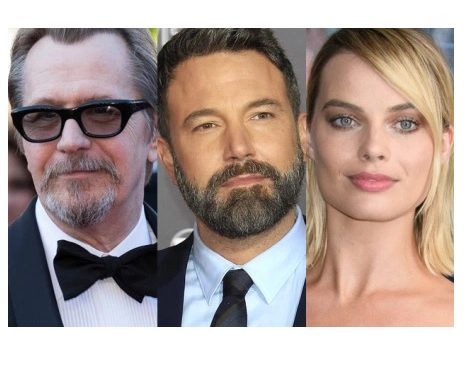 Reprinted from Deadline Hollywood by Dominic Patten on July 23, 2018.
The day after Comic-Con wrapped up, one of Batman's craziest nemesis, an Oscar winning former regular in Christopher Nolan's Caped Crusader franchise and the current Batman himself were among the big winners of the latest allocation of feature film tax credits from the state of California's $330 million annual program.
Warner Brothers' Margot Robbie led and Cathy Yan helmed Birds of Prey snagged the largest incentive this round of the 19 films given the nod by the Golden State with $12.6 million in tax credits. Gary Oldman's second directorial effort, the historical California drama Flying Horse secured a galloping $5.04 million. That sum from the state makes Horse third among this first big screen round of the fourth year of California's expanded effort to keep movies in the home of Hollywood.
With $52.2 million in credits on the table this time, Birds of Prey, Darkest Hour's Oldman's self-penned late 19th century project about the dark path taken by the photographer who helped develop the moving picture, joined by the likes of Covers, the tightly guarded Flora Greeson penned drama set up at Universal, the Ben Affleckand director Gavin O'Conner reuniting sports drama The Has-Been and Fox's Rent Live in being rewarded on Monday.  …