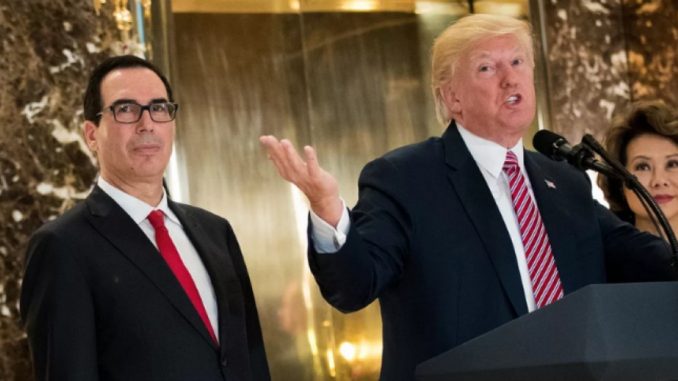 Reprinted from Common Dreams by Jake Johnson on April 15, 2019.
Wall Street banks, pharmaceutical companies, and corporate CEOs have a lot to celebrate on Tax Day thanks to President Donald Trump and the Republican Party.
The vast majority of workers, not so much.
According to the Economic Policy Institute, most US workers have seen little to no benefit from the GOP's $1.5 trillion Tax Cuts and Jobs Act (TCJA).
"It's Tax Day again, and there's still no reason to believe the Republicans' corporate tax cuts are doing anything for working people," Hunter Blair, a budget researcher with EPI, wrote in an analysis Monday. "With a year's worth of data in, the story remains the same—there's no evidence the corporate tax cuts in the TCJA have trickled down to workers." …