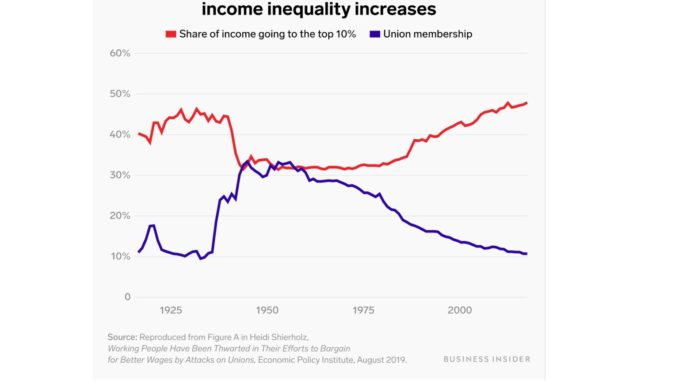 Reprinted from Markets Insider by Joseph Zeballos-Roig on January 15, 2020.
Labor unions formed the backbone of the American workforce throughout the 20th century, and they helped usher in some of the sharpest drops in income inequality for many years after World War II.
But that's no longer the case in the 21st century. Instead, unions have absorbed blow after blow from employers and lawmakers alike for decades.
Last year, the union membership rate among wage workers stood at 10.5%, amounting to 16 million people, according to the Labor Department. It's a historic low and only half the rate in 1983, the first year that comparable data was available.  …