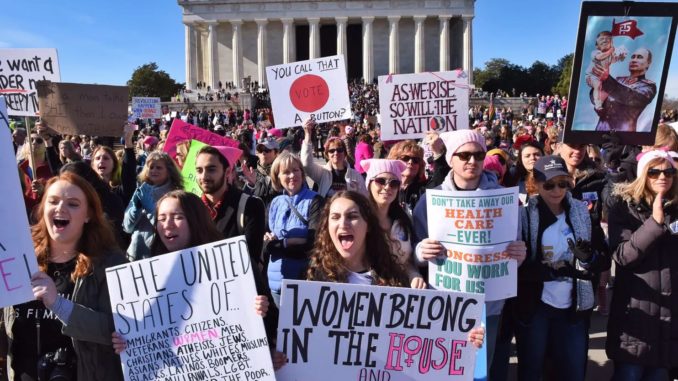 Reprinted from The Washington Post by Samantha Schmidt on March 2, 2019.
A decade ago, no country in the world treated men and women equally under the law, according to a gender equality index from the World Bank. Today, only six countries do — and the United States isn't one of them.
A new index released this week by the World Bank analyzes how each country's laws affect women at every stage in their working lives — from applying for a job to having a child to receiving a pension — and the extent to which legal gender equality has progressed over time.
The study shows that over the past 10 years, the majority of the world moved closer to gender equality under the law, raising the global average score from 70.06 to 74.71 today.
By the index's measures, six countries now have laws that protect men and women equally: Belgium, Denmark, France, Latvia, Luxembourg and Sweden. …