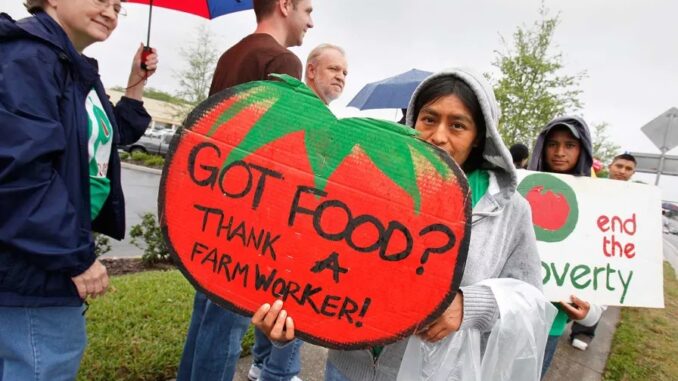 Reprinted from The Nation by the Coalition of Immokalee Workers on February 28, 2018.
The following is an open letter from Lupe Gonzalo, Nely Rodriguez, Silvia Perez, and Julia de la Cruz of the CIW to their sisters in the Time's Up Movement.
"Dear Sisters,
"We will get right to the point, as there is no time to spare.
"We need your voice. We need your platform. We need your power. We need you to stand with us, shoulder to shoulder, and take action to end sexual violence in the fields.
"We write to you today from the groves and vegetable fields of the South, where some of the lowest-paid, least-protected workers in this country toil every day to harvest the food that feeds all of our families. We have endured sexual harassment and rape, as well as forced labor and dangerous, humiliating conditions at our jobs. As our sisters in California with the Alianza Nacional de Campesinas said: 'Countless farmworker women across our country suffer in silence because of the widespread sexual harassment and assault that they face at work.' Far too many of us have experienced these abuses personally in order to feed our children. …