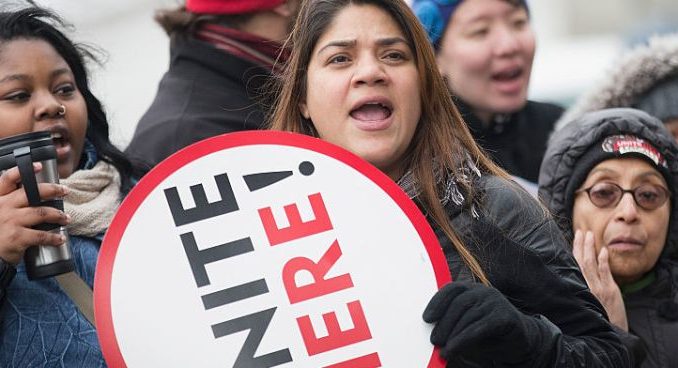 Reprinted from Bloomberg Law by Andrew Wallender on July 1, 2019.
Organize, fight, win contracts. Repeat.
That was the central message UNITE HERE left hundreds of delegates during its three-day constitutional convention in Las Vegas last week. The union, one of the nation's fastest-growing and most militant, carried that philosophy to the ambitious goals it set for itself over the next five years.
UNITE HERE President Taylor said his union would organize 100,000 new workers by the time it met again for another convention in 2024. It's an almost unprecedented goal for the 300,000-member union that would represent a roughly 33% growth rate.
"We are in a moment of time where we have the opportunity to organize on a scale we have never seen in our lifetime," Taylor told delegates. "This moment will not last. And by the way, it won't wait on us." …