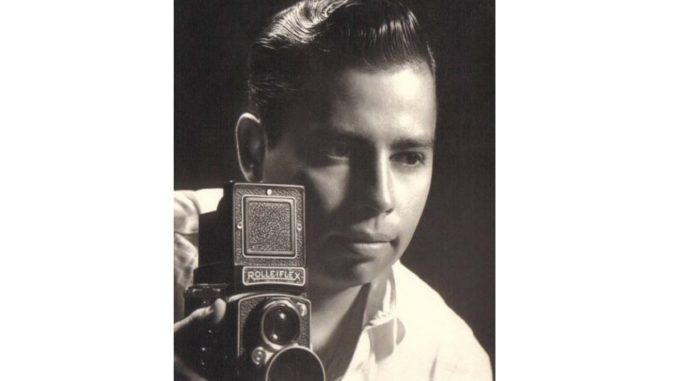 Reprinted from The Hollywood Reporter by Mike Barnes on August 20, 2019.
Orlando Suero, who photographed Brigitte Bardot in bed on a beach, Dennis Hopper in a bathtub and Shirley MacLaine dancing the Frug with Rudolf Nureyev during his long career in Hollywood, has died. He was 94.
Suero died Monday night of natural causes in a nursing home in the Valley Village neighborhood of Los Angeles, his son Jim Suero told The Hollywood Reporter.
Suero also served as a still photographer on the sets of such movies as Torn Curtain (1966), Hell in the Pacific (1968), Play It Again, Sam (1972), Lady Sings the Blues (1972), Save the Tiger (1973), Chinatown (1974), The Towering Inferno (1974), Rocky II (1979) and Young Doctors in Love (1982).
Along the way, he shot Natalie Wood, Sharon Tate, Faye Dunaway, Kirk Douglas, Paul Newman, Jack Nicholson, Robert Redford, Eartha Kitt, Michael Caine, Julie Andrews, Tony Curtis, Diana Ross, Tony Randall, Bob Hope and Russ Meyer. …