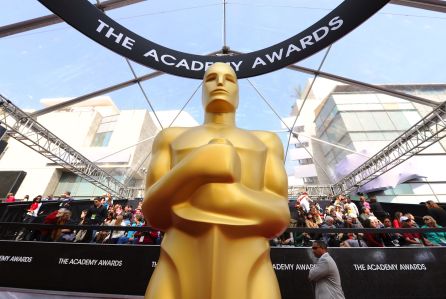 Reprinted from Deadline Hollywood by Dawn Chmielewski on January 23, 2017.
Coming on the heels of the Women's March, believed to be the largest single-day demonstration in US history, the Academy of Motion Picture Arts and Sciences nominated women across virtually every Oscar category to match a record set in 2016.
An official Academy tally reveals that 40 women received nominations in competitive categories outside of acting this year — including in traditionally male-dominated areas such as cinematography, directing or film editing.
The representation of female nominees, up modestly from a year ago, comes at a time when women in Hollywood have become increasingly vocal about inequality and injustice in the workplace through the Time's Up movement. Indeed, many of the films under consideration for Best Picture depict strong women finding their voice.
In a milestone for women in film, Mudbound's Rachel Morrison became the first woman to receive a nomination for cinematography.
Lady Bird's Greta Gerwig is the fifth woman to be nominated for a directing Oscar, following in the footsteps of Lina Wertmüller for Seven Beauties (1976); Jane Campion for The Piano (1993); Sofia Coppola for Lost in Translation (2003); and Kathryn Bigelow, who won the award for The Hurt Locker (2009). …