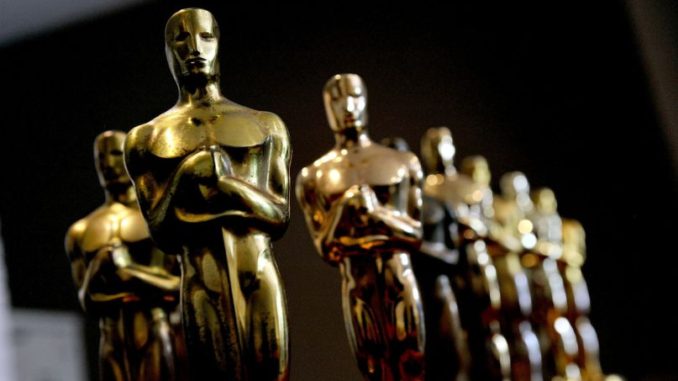 Reprinted from Deadline Hollywood by Pete Hammond on December 12, 2019.
Final voting [began Tuesday] for the 91st Oscars, and it probably isn't a moment too soon for beleaguered Movie Academy officials who seem to have a new controversy to deal with every day.
Ballots from the 8,176-or-so voting members will be due back next Tuesday at 5 PM PT in all 24 categories including Best Picture, which is the only one of them decided on a preferential basis where members must rank their favorites, from 1 being best to 8 being least favorite. In a tight race like this one, it has turned out to be that the system just ups the odds there could be a surprise when the final envelope is opened February 24 at the Dolby Theatre.
The only other voting body that employs the same system is the Producers Guild, which gave its top award this year to Green Book, the movie expected to serve up the most competition to pundits' current favorite Roma, which recently took the all-important top DGA and BAFTA awards. Still to weigh in are the writers, with the WGA Awards coming Sunday.
Meanwhile, [Monday's] revelation by AMPAS president John Bailey that four categories would be presented during commercial breaks — Cinematography, Film Editing, Make-Up and Hairstyling, and Live Action Short — has stirred a wave of disappointment and criticism so far on Twitter from Cinematography nominees, Roma's Alfonso Cuarón among others, as well as his past colleague and three-time winner in the category Emmanuel Lubezki. Last year's directing and Best Picture winner Guillermo del Toro has also tweeted his distress at the choice of Cinematography and Film Editing as two of the four to go to commercial breaks. Many others are piling on with negative reactions as this plan continues to be controversial. …
Film Industry Blasts Academy Decision to Omit Four Categories from the Oscars Telecast
Reprinted from The Los Angeles Times by Josh Rottenberg and Glenn Whipp on February 12, 2019.
… "Without cinematographers and film editors, I would be lost, wandering in the cinema wilderness," Spike Lee — who is nominated this year for best director for BlacKkKlansman alongside the film's editor, Barry Alexander Brown — wrote in an email to The Times.
"I think it's outrageous," said Jim Burke, who served as a producer on the best picture-nominated Green Book. "To not publicly recognize editors and cinematographers is a big mistake. I'm in favor of a shorter show but not at the expense of these two vital components to the filmmaking process."
Alfonso Cuarón, whose poetic film Roma has earned 10 Oscar nods including best picture, took to Twitter to voice his frustration, as did other Oscar winners including Guillermo del Toro and Russell Crowe.
"In the history of CINEMA, masterpieces have existed without sound, without color, without a story, without actors and without music," wrote Cuarón, who was nominated both for his direction and cinematography work on Roma. "No one single film has ever existed without CINEMAtography and without editing."
On Tuesday, American Society of Cinematographers president Kees van Oostrum sent a letter to the group's members — of which Bailey is one — calling the academy's decision "most unfortunate," writing, "We cannot quietly condone this decision without protest." …