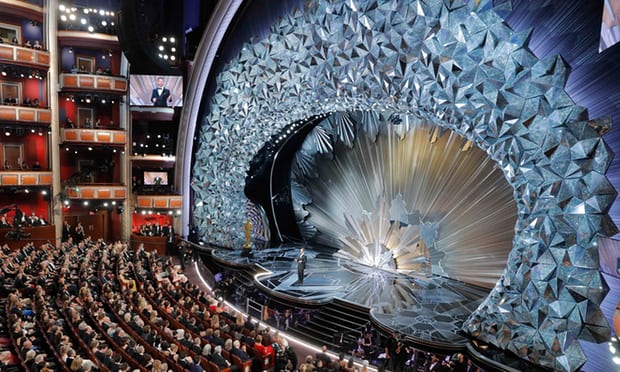 Reprinted from The Guardian by Andrew Pulver on August 9, 2018.
The film industry has reacted with consternation at the changes proposed by the Academy of Motion Picture Arts and Sciences (AMPAS) for its annual Oscars ceremony.
AMPAS announced two key developments in a letter to its members on Wednesday: it plans to introduce a new category, "outstanding achievement in popular film", alongside its traditional best picture award, and cut the length of its awards-show telecast to three hours. The third change mooted is to bring the ceremony date forward, in an attempt to combat "awards fatigue".
Industry analysts suggest the changes are largely at the behest of the Oscars' broadcasters, the Disney-owned ABC TV network, after the show's ratings plunged to a record low this year.
Variety magazine reported that "Disney-ABC executives had for years pressed the Academy to impose changes that would shorten the Oscar telecast and incorporate more widely recognised films" and that "Academy officials acknowledged that the ratings situation was dire". …