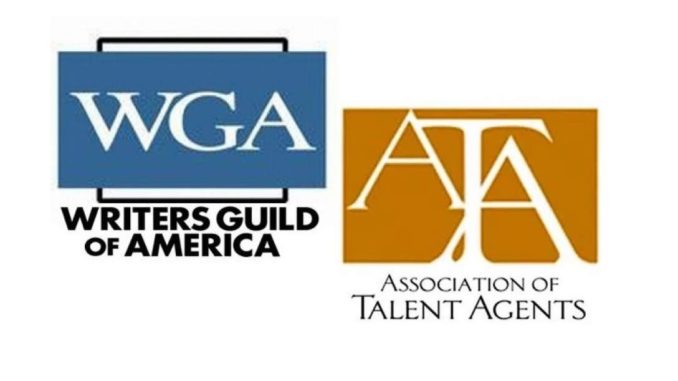 Reprinted from The Hollywood Reporter by Jonathan Handel on April 22, 2019.
The Writers Guild of America established a new normal Monday, announcing that it had delivered "a first batch of over 7,000 termination letters from WGA members" to non-signatory talent agencies.
That's out of 8,800 current (i.e., active) members who had agents as of April 12, according to the guild. The WGA also said that most who haven't signed are retirees or not actively working.
None of the major or mid-tier talent agencies are signatory to the guild's Code of Conduct, making them off-limits to current members.
"The primary source of pressure on agencies to sign the Code of Conduct is their lack of writer clients," said the announcement, an email to members from the WGA's agency negotiating committee. "Therefore, adherence to Working Rule 23 [requiring members to be represented only by signatory agents] remains the main responsibility of all Guild members." …