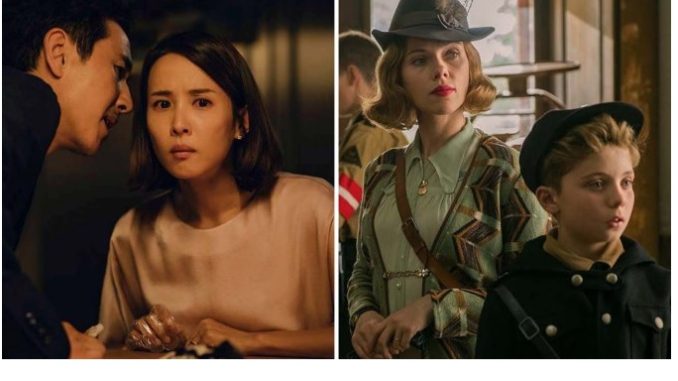 Reprinted from Deadline Hollywood by Erik Pedersen, Matt Grobar on January 17, 2020.
Bong Jong Ho's South Korean film Parasite continued its remarkable awards-season run Friday night, winning the top prize for editor Jimmo Yang at the 70th annual ACE Eddie Awards. It's the first time the American Cinema Editors has given its marquee Best Edited Feature Film (Dramatic) award to a foreign-language pic.
Searchlight Pictures' Nazi sendup Jojo Rabbit won the Best Edited Feature Film (Dramatic) for Tom Eagles, and Axel Geddes took home Best Edited Animated Feature Film for Disney/Pixar's billion-dollar sequel Toy Story 4. Todd Douglas Miller scooped the Eddie for Best Edited Documentary (Feature) for Neon's Apollo 11. …
On the TV side, an episode of BBC America's Killing Eve won in Best Edited Drama Series for Commercial Television with "Desperate Measures" (edited by Dan Crinnion, ACE). Other small-screen winners included the "Easter" episode of FX's Better Things (edited by Janet Weinberg) for Best Edited Comedy Series for Commercial Television and Amazon's Fleabag "Episode 2.1" (Gary Dollner) for Best Edited Comedy Series for Non-Commercial Television. …
[ACE also recognized Editors Guild president Alan Heim and Guild Executive Director Cathy Repola.]
Heim, ACE's current vice president and former president, has cut films for such celebrated directors as Sidney Lumet, Mel Brooks, John Hughes and Milos Foreman. "From my first editing class in New York, I've been in love with the whole process of editing and the camaraderie of the cutting room," he said Friday night. "I joined [ACE] because I thought it would make me part of a larger community, and it certainly did. I look forward to continuing to work with Cathy Ripola and the union board. I'd like to thank my assistants for teaching me to use the Avid, and before that, Lightworks, being a sounding board for my cuts, and listening to me gripe." …
Repola has served the Motion Picture Editors Guild in several top leadership roles since 1992 and has been its National Executive Director since 2016. In accepted her award, she talked about the situation last year which made headlines for leading her local's staunch resistance to the contract that IATSE worked out with the Alliance of Motion Picture and Television Producers.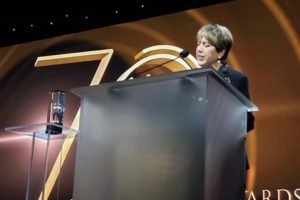 "You all know our union bravely stood up and voiced opposition to the last IATSE basic agreement," she said in accepting her award. "I don't want to make this a political speech, but we were met with what I would call uncalled for and really inappropriate retaliation from the IATSE president. The more aggressive he was, though, the more the members of our union came together, hands united, standing proudly together in brotherhood and sisterhood. And the more determined I became to stand proudly at the helm, to fight back with all I had, hand in hand with the membership, with our Board of Directors, and with Alan Heim. By the way, I think it's really cool that Alan and I are both getting awards tonight. … Whatever courage there was during that time was not mine alone. I could never have gone through what I did without the unwavering support of our members. I proudly accept this Heritage Award, but I do so on behalf of our entire guild." …