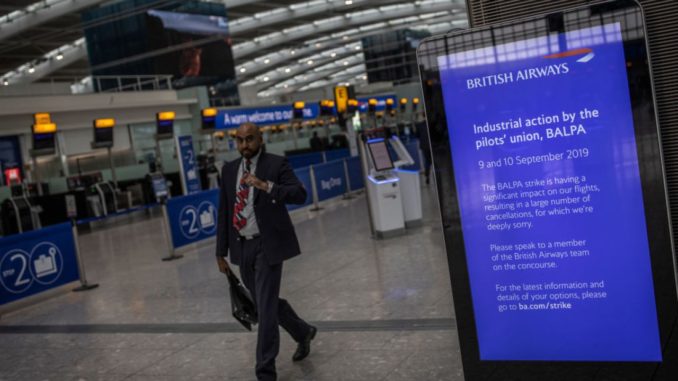 Reprinted from The New York Times by Amie Tsang on September 9, 2019.
British Airways canceled most flights scheduled for Monday and Tuesday after its pilots went on strike over their demand for higher pay, upending the travel plans of about 195,000 passengers.
The pilots' union said its members would not return to work for 48 hours after starting the job action at midnight Monday, prompting the latest of several cancellations that British Airways has had to manage in recent months amid a simmering labor standoff.
Terminal 5 at Heathrow in London, a British Airways hub, was deserted on Monday, according to British media reports, a sign that the airline had prepared for the possibility of a walkout. British Airlines said it had contacted customers two weeks ago to offer a choice of alternative flights on British Airways planes or with different airlines, or full refunds. …