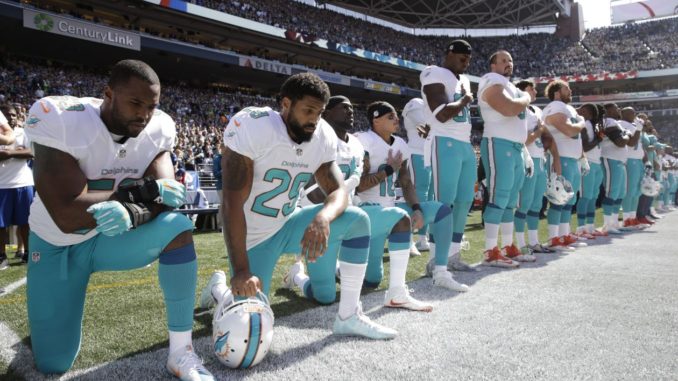 Reprinted from The Wall Street Journal by Andrew Beaton on August 1, 2018.
It took two years for National Football League team owners to devise an answer to the supercharged questions raised by players kneeling in protest during the national anthem. It took just two months for that solution to collapse.
With the NFL's first exhibition game taking place Thursday, the league and the NFL Players Association are now attempting again to come up with clear rules about what players can and can't do during the playing of the anthem—and what the consequences of breaking those rules would be.
To resolve the issue, however, the league and players will have to avoid repeating the mistakes of this spring's ill-fated attempt to reset the anthem rules. That process was riddled by miscommunication, resulting in a policy that gave teams wide berth to handle matters as they saw fit.
It subsequently became clear the rules would be enforced unevenly across the league. …