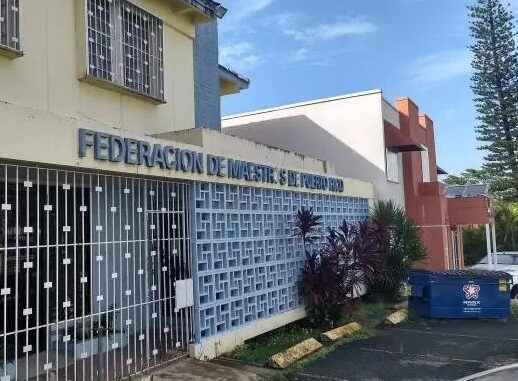 Reprinted from The Gadfly on the Wall blog by Steven Singer on September 29, 2017.
Mercedes Martinez is looking for water.
The President of the Federacion de Maestros of Puerto Rico, an island teachers union, has taken to the soggy streets to find bottled water for friends and family.
After Hurricane Maria, thousands of people including many local public school teachers have lost their homes.
Many of the 3.4 million residents of this U.S. territory don't have access to water, power or roads. At least 13 people died during the storm and 70,000 more are at risk should a dam in the western part of the island break. …
You can send donations to:
The Federacion de Maestros of Puerto Rico

Urb El Caribe

1572 Ave Ponce de Leon
San Juan, PR, 00926.
The organization also has a gofundme Website at https://www.gofundme.com/solidaridad-victimas-huracan-maria …