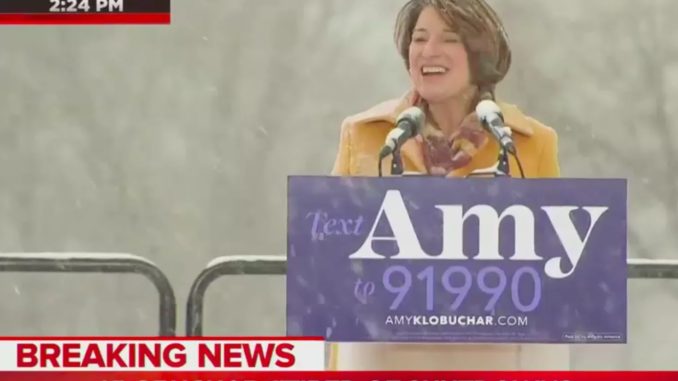 Reprinted from The New York Times by Mitch Smith and Lisa Lerer on February 10, 2019.
Amy Klobuchar, the third-term Minnesota senator, entered the race for the Democratic presidential nomination on Sunday, hopeful that her moderate politics, Midwestern roots and carefully cultivated history of bipartisanship can appeal to a broad swath of voters in contentious times.
On a snow-covered stage here along the banks of the Mississippi River, with the temperature barely above single digits, Klobuchar said that as president, she would "focus on getting things done."
"For too long, leaders in Washington have sat on the sidelines while others try to figure out what to do about our changing economy and its impact on our lives, what to do about the disruptive nature of new technologies, income inequality, the political and geographic divides, the changing climate, the tumult in our world," she said. …
Reprinted from the AFL-CIO's Legislative Scorecard
Minnesota Senator Amy Klobuchar voted with the AFL-CIO 100% of the time in 2017.