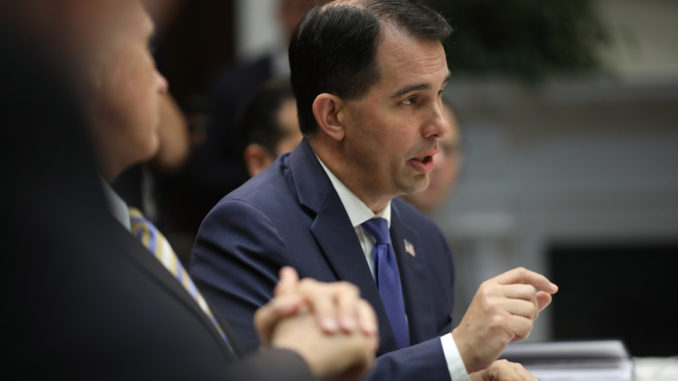 Reprinted from Politico by Caitlin Emma and Daniel Strauss on July 31, 2018.
Republican Governor Scott Walker became a conservative icon by breaking the teachers union in Wisconsin. Seven years later, he's facing the political fight of his life against the state schools superintendent, and trying to reinvent himself.
His likely Democratic opponent is head of the Wisconsin school system, Tony Evers, meaning the election likely will be won or lost on how moderate voters view Walker's turnaround on education.
"I am proud to be the pro-education governor because our reforms are working," Walker said in a statement to POLITICO.
It's a highly risky strategy. The crackdown on teachers made Walker a national hero among Republicans who have long disdained the political power of teachers unions. Walker had a brief presidential run in 2016, but now he's trailing Evers in head-to-head polls in Wisconsin. The Democratic primary field remains divided, with eight candidates competing for the nomination, but most public polling has shown Evers in the lead. …