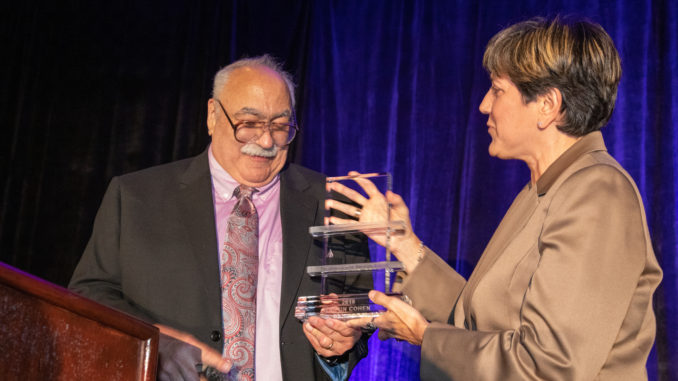 by Jeffrey Burman
The Motion Picture Editors Guild honored veteran post-production executive and producer Martin Cohen with its Fellowship and Service Award at the Sheraton Universal Hotel on Saturday night.
"It's really like a dream to be here tonight," Cohen told the crowd of more than 200 friends and colleagues. "It's incredible."
"I'm an editor at heart," he continued. "I started out in editing. Editors don't really go into the limelight … I'm the behind-the-camera guy."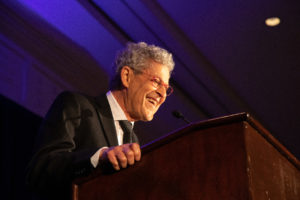 Cohen worked as the head of post-production at Amblin, DreamWorks and Paramount. He was a co-producer on "The Hunger Games" and supervised the restoration of Francis Ford Coppola's "The Godfather" trilogy and "Jaws."
The award recognizes an individual who embodies the values set forth by the guild: professionalism, collaboration, mentorship, generosity of spirit and commitment to the labor movement.
Cohen was presented with the award by MPEG National Executive Director Cathy Repola. Sidney Wolinsky, ACE, and Michael Kahn, also offered tributes to Cohen from the stage, as did Amblin Executive Vice President Mark Graziano.