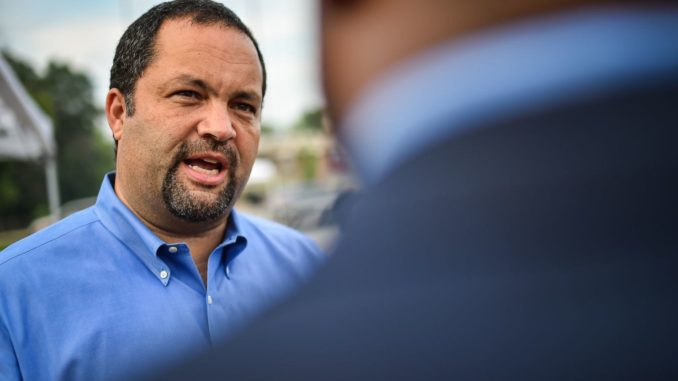 Reprinted from The Washington Post by Ovetta Wiggins on June 8, 2018.
A coalition of progressive groups and labor unions is spending nearly a half-million dollars to turn out the vote for Ben Jealous in the June 26 Maryland Democratic primary for Governor.
The coalition, which includes the Working Families Party, Progressive Maryland and Our Revolution, announced Friday that it plans to pour nearly $500,000 into targeted mailing, digital advertising and canvassing about 250,000 homes in Baltimore City and in Montgomery, Prince George's and Baltimore counties.
"This is a competitive election, and the stakes are high," said Jay Hutchins, acting executive director of the Maryland Working Families. "We need to elect someone who has a willingness and an ability to bring the change we need to Maryland."
The coalition is targeting black voters — a key voting bloc for Democrats — women and young voters. It plans to tout Jealous's plans to require a $15 minimum wage, adopt a single-payer health-care system and implement programs to allow students to go to college and universities free. …