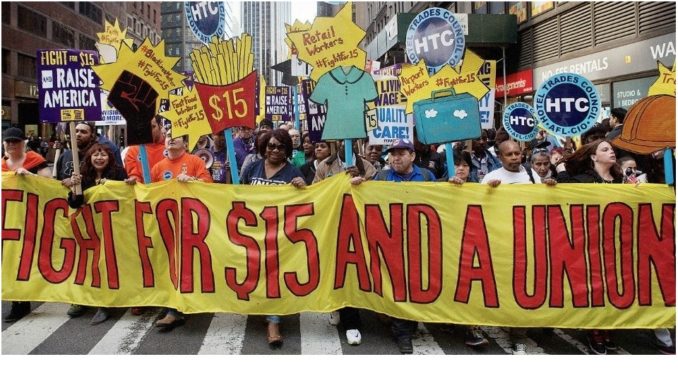 Reprinted from Common Dreams by Jessica Corbett on December 13, 2019.
The Republican-dominated National Labor Relations Board on Friday unveiled a new rule amending its procedures for union elections that, according to at least one progressive think tank, "betrays the workers it is meant to protect."
As Celine McNicholas, director of government affairs and labor counsel at the Economic Policy Institute (EPI), put it in a statement: "This is just the most recent example of the Trump NLRB elevating corporate interests above those of working people."
The primary purpose of the NLRB is to administer the National Labor Relations Act and protect the rights of all workers, regardless of their union membership. One of the federal agency's chief responsibilities is governing the formation of collective-bargaining relationships between private employers and employees.
The NLRB issued the new rule (pdf) without providing notice or taking public comment. The rule is set to take effect 120 days after appearing in the Federal Register; the NLRB expects it to be published on December 18. …