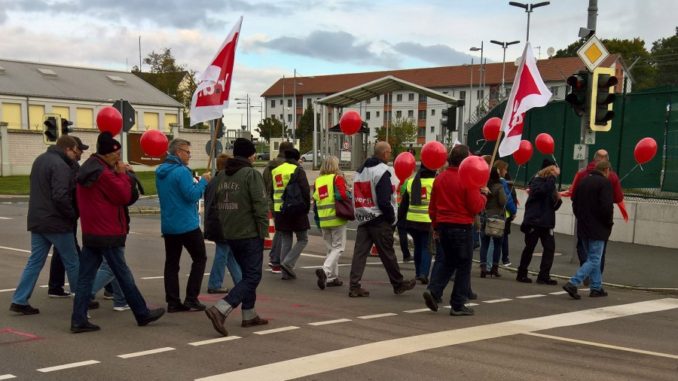 Reprinted from Stars and Stripes by John VanDiver and Marcus Kloeckner on November 28, 2019.
Negotiations between the US Army and the union representing Germans employed on bases in Europe have broken down without an agreement on a new contract, raising the prospect of local workers going on strike.
"At this point, we could see strikes," said Suzanne Torres, US Army Europe's assistant deputy chief of staff for civilian personnel. "It's within their right to do so."
The stalemate comes at a time of uncertainty for the Army, which is operating under a continuing resolution and could face a financial crisis if Congress is unable to agree on a budget in the coming weeks.
If a deal isn't reached soon with the local workers, the Army may be forced to scale back its current offer, USAREUR said. Budget uncertainty could affect future pay negotiations with German workers, it said. …