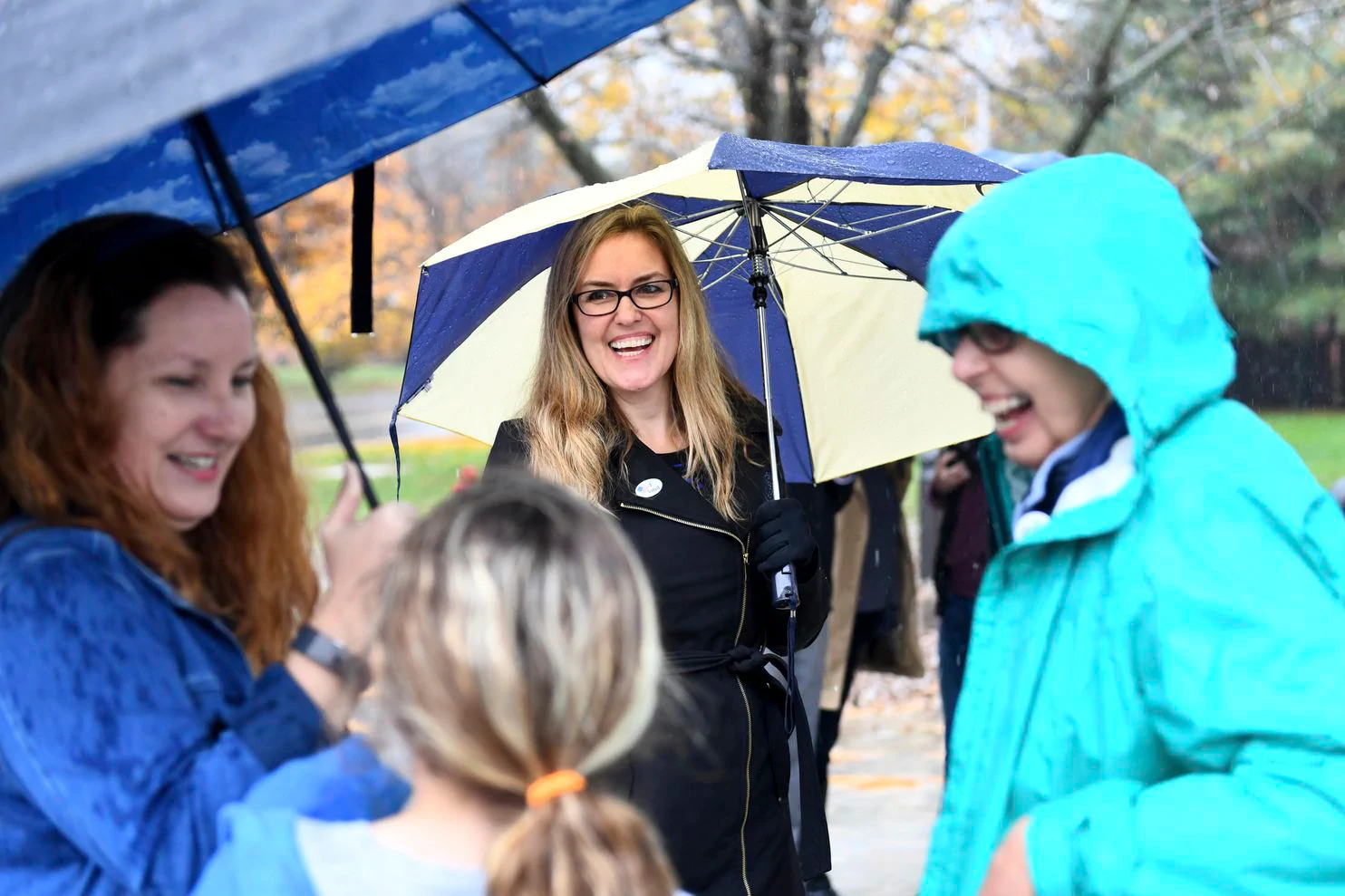 Reprinted from The Washington Post byMary Jordan on November 6, 2018.
A record number of women appeared headed to Congress after Tuesday's election. Overwhelmingly, they are Democrats critical of the direction President Trump is taking the country.
"There will be a historic number of women walking into Congress in January," said Stephanie Schriock, the president of Emily's List, an influential Democratic-leaning group that supports women in politics. "The only question now is whether it will be a good night or a great night for women."
Women have never held more than 20 percent, or 107, of the 535 seats in Congress, the current number.
That percentage is lower than in many other countries, from Mexico to Britain, and is seen as a reason the United States has never elected a female president. …