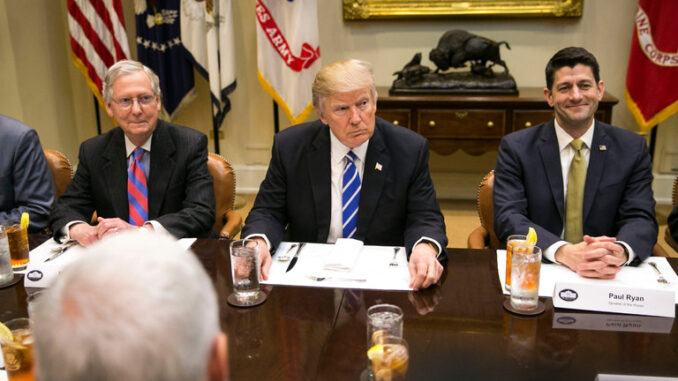 Reprinted from The New York Times by Thomas Kaplan and Robert Pear on March 1, 2017.
President Trump's address to Congress on Tuesday night buoyed House Republican leaders who were hopeful that his leadership would unite fractious lawmakers around a plan to replace the Affordable Care Act. But fundamental disagreements still divide Republicans on one of the central promises of their 2016 campaigns: repealing the health law.
While Trump appeared to back a health plan being drawn up by Republican leaders, it became clear Wednesday that lawmakers were continuing to argue over its details. Republican senators emerged from a closed-door meeting on health care tight-lipped.
Some have balked at a proposal to require workers to pay taxes on particularly generous employer-provided health benefits. Some are worried about the future of Medicaid. …
Some Republicans are also concerned about the possibility of requiring workers to pay taxes on the value of employer-sponsored coverage exceeding certain thresholds. Employers and labor unions strenuously oppose such a move, which would affect people in the most expensive health plans and is similar in purpose to a provision of the existing law. Both measures are designed to curb overuse of health care and to help pay for the broader measures. …