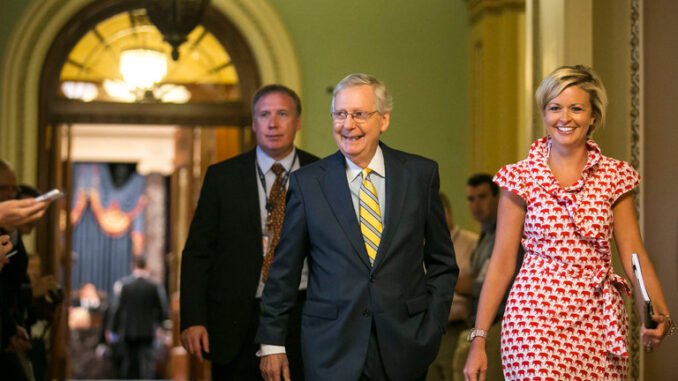 Reprinted from The Washington Post by Sean Sullivan, Kelsey Snell and Juliet Eilperin on July 13, 2017.
The Senate GOP's latest attempt to rewrite the Affordable Care Act showed few signs of gaining traction Thursday, further imperiling the party's quest to overhaul Barack Obama's 2010 health-care law.
At least three Republican senators said Thursday they remained opposed to bringing up the revised bill, while two rank-and-file Republicans announced plans to offer their own health-care plan just as leaders released an updated bill of their own. Senate leaders need the support of 50 of their 52 members to pass the legislation.
Senate Majority Leader Mitch McConnell (R-Kentucky) offered a new draft aimed at meeting specific requests of GOP senators reluctant to support the measure previously. …