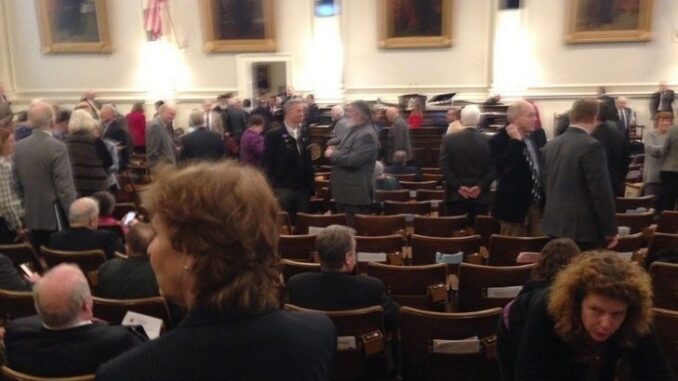 Reprinted from The Manchester Union Leader by Kevin Landrigan on February 18, 2017.
The defeat of 'Right-to-Work' legislation in the House this past week marked the first legislative setback for Governor Chris Sununu, but more importantly it revealed some deep, open wounds among New Hampshire Republican leaders.
"Speaker Jasper has failed the governor and he has failed our party. Worst of all, he has failed New Hampshire," declared former Republican State Chairman Jennifer Horn of Nashua.
"It is the responsibility of our Republican Speaker of the House to do everything possible to advance Governor Sununu's agenda. The speaker knowingly and intentionally appointed a labor committee with a majority of anti-RTW representatives." …
Since the early 1980s, the New Hampshire House has rejected Right-to-Work 35 times. …