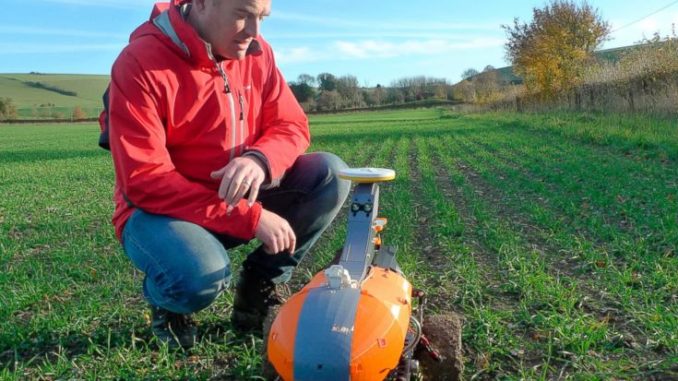 Reprinted from The New York Times by The Associated Press on November 30, 2018.
Faced with seesawing commodity prices and the pressure to be more efficient and environmentally friendly, farmer Jamie Butler is trying out a new worker on his 450-acre farm in England's Hampshire countryside.
Methodically inspecting Butler's winter wheat crop for weeds and pests, the laborer doesn't complain or even break a sweat. That's because it's a four-wheel robot dubbed "Tom" that uses GPS, artificial intelligence and smartphone technology to digitally map the field.
Tom's creator, the Small Robot Company, is part of a wave of "agri-tech" startups working to transform production in a sector that is under economic strain due to market pressures to keep food cheap, a rising global population and the uncertainties of climate change. Most robots are still only being tested, but they offer a glimpse of how automation will spread from manufacturing plants into rural areas. …