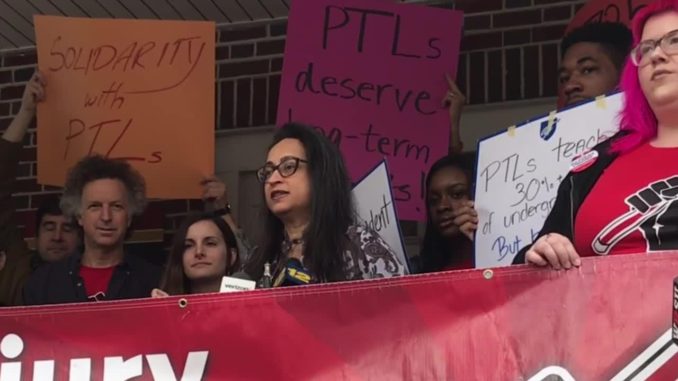 Reprinted from North Jersey.com by Catherine Carrera on May 31, 2019.
Despite vocal protest from some members, the Rutgers union that represents part-time or adjunct lecturers approved a new contract Friday that the union's leaders described as "revolutionary."
Under the agreement, those at the lowest tier would see their salary per course rise over the term of the proposed contract from $5,493 in the fall to $5,799. The current base is $5,178 per course.
The agreement includes raises of 12% compounded over the life of the contract, including a 3% retroactive raise expected to be processed in the coming weeks.
The Rutgers AAUP-AFT represents about 3,000 part-time or adjunct faculty.
The vote, taken over the course of two weeks and ending Friday, ratified the contract with 69 percent of voters approving. …