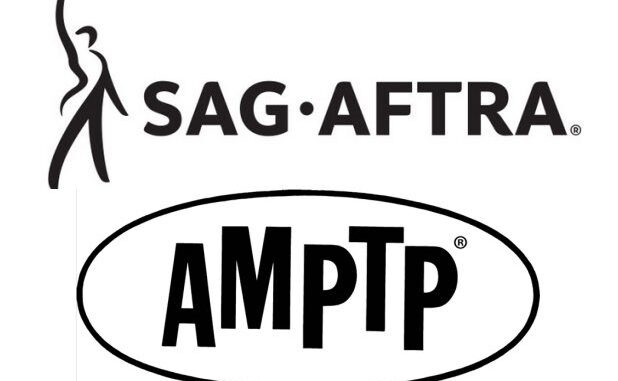 Reprinted from Variety by Dave McNary on June 28, 2017.
With a possible strike authorization vote in the offing, several hundred SAG-AFTRA members have attended a closed-door meeting to receive an update on contract negotiations from their leaders.
The Wednesday evening gathering, held at the Sportsmen's Lodge in Studio City, took place with the union just two days away from the expiration of its current three-year master contract. Union president Gabrielle Carteris, who's heading the negotiating committee, greeted members as they signed in and union staffers were taping testimonials from members supporting the strike authorization.
The turnout was impressive, given that the meeting was first announced only three days earlier — on June 25 after the national board said it would seek a strike authorization vote from its membership unless a deal is reached by June 30. The two-hour meeting broke up at about 9 p.m. …
The SAG-AFTRA constitution requires that 75% of those voting approve the strike authorization for it to be effective. The AMPTP has not responded to a request for comment. …
Reprinted from Deadline Hollywood by David Robb on June 28, 2017.
Gearing up for a possible strike, leaders of SAG-AFTRA on Wednesday met with talent agents to update them on the status of the union's negotiations for a new film and TV contact.
David White, the union's national executive director, gave the agents a one-hour briefing on the contract talks after Wednesday's bargaining session with management's Alliance of Motion Picture and Television Producers. That the union would take the unusual step of reaching out to agents at this stage of the negotiations is a sign that the contract talks are not going very well.
Union leaders say they'll ask their members for strike authorization if an acceptable agreement isn't reached by Friday. On Sunday, the union accused the AMPTP of demanding "outrageous rollbacks" at the bargaining table. According to union officials, the companies' demands "will mean more for less – more hours, more work, more unreimbursed travel and less opportunity for fair compensation." …A half-dozen agents took part in the meeting, along with Karen Stuart, executive director of the Association of Talent Agents. Stuart declined comment but confirmed that there was a meeting held at the AMPTP's offices in Sherman Oaks. …