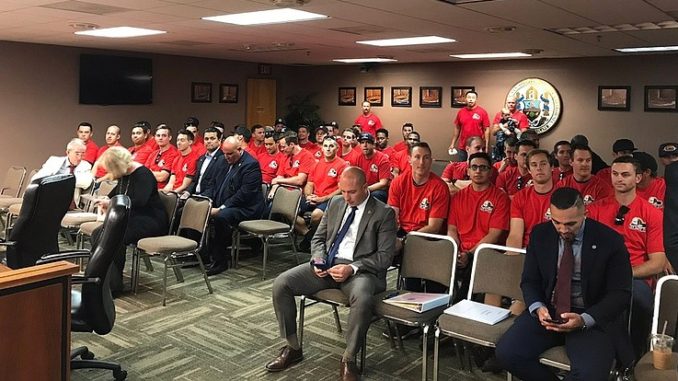 Reprinted from Fox TV San Diego by the City News Service on June 11, 2019.
The San Diego City Council voted 6-3 in closed session Monday to join a coalition of four local labor unions in their effort to strip 2012's Proposition B pension reform initiative from the city charter.
The group of labor unions, headed by the Municipal Employees Association, which represents city workers, intend to begin a quo warranto [According to wikipedia: "In British and American common law, quo warranto (Medieval Latin for 'by what warrant?') is a prerogative writ requiring the person to whom it is directed to show what authority they have for exercising some right, power, or franchise they claim to hold."] process to have the initiative struck from the charter. Because the council cannot override the voters' approval of Proposition B, only a court or a second vote on an upcoming ballot can remove the initiative.
The process is likely to begin at a lower court level, assuming an approval by state Attorney General Xavier Becerra, who must sign off on the city and unions' quo warranto request. The initiative's backers, which include Mayor Kevin Faulconer, could also continue the legal fight to keep it in the charter, launching another lengthy process of appeals up through the court system. …